QDNA® Articles
Marina Says,
Change Your DNA, Instantly Change Your Life.™
Sign-up to become a member of the QDNA®, Quantum DNA Acceleration® online community and receive our monthly newsletter, filled with tips, resources, special program announcements, product offers and special member invitations. Subscribe Now!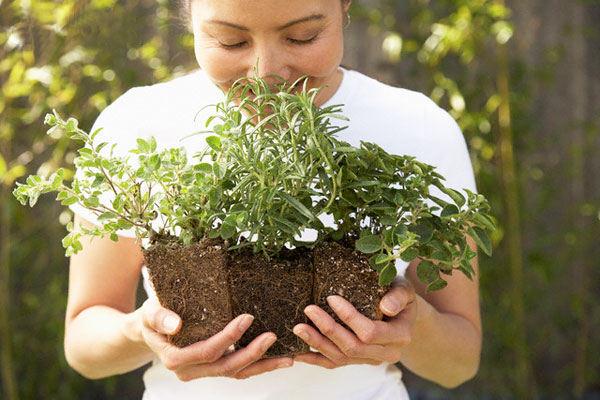 QDNA® Products
Essential Joy | Marjoram
The Treasured And Delightful Essential Oil
Of Joy And Happiness
By Marina Rose, QDNA®
QDNA® Living | Quantum Living Series
June 01, 2015
"My love affair with nature is so deep that I am not satisfied with being a mere onlooker, or nature tourist. I crave a more real and meaningful relationship. The spicy teas and tasty delicacies I prepare from wild ingredients are the bread and wine in which I have communion and fellowship with nature, and with the Author of that nature."
                                                                                                                                                 ― Euell Gibbons


QDNA®, Quantum DNA Acceleration® 100% Pure 'Grade A' Medical Therapeutic Essential Oils are the highest grade therapeutic medical essential oils available on the market today. Their quality is unsurpassed.

Marjoram Essential Oil has an ancient medical reputation with an equally enchanting history of cultural use. From ancient Greeks, Romans and Egyptians, to modern day Italians and Indians, cultures from around the globe have all had a love affair with Marjoram. Marjoram Essential Oil has a full spicy woody aroma. Upon inhalation it opens up nasal passages, sinuses and it assist in clearing the third eye.

Around the world Marjoram is considered the "Happiness Herb". The ancient Greeks referred to Marjoram as the "Joy of the Mountains" and considered it a symbol of joy and happiness. Explore the benefits of Marjoram and other QDNA®, Quantum DNA Acceleration® 100% Pure 'Grade A' Medical Therapeutic Essential Oils.

Featured Oil: Marjoram Essential Oil
Native to the Mediterranean, North Africa, and Eurasia, Marjoram has been cultivated as a medicinal herb for more than in 5000 years, dating back to the ancient Vedic culture of India, and ancient Egyptians, Romans and Greeks.

The botanical name for Marjoram, Origanum, is derived from the Greek words, oros (mountain) and ganos (joy), meaning "Joy of the Mountains". The ancient Greeks and Romans considered Marjoram a symbol of joy and happiness and it was used as a ritual herb in weddings, naming ceremonies and the passing of the elderly. In ancient Greece it was said that if Marjoram grew on a grave, it was a divine message that the person had passed in happiness.

Throughout antiquity Marjoram has been known for its relaxing properties. Roman soldiers took advantage of the mood enhancing properties of Marjoram to assist with relaxing, accessing feelings of comfort and support, while removing depression, loss and loneliness while they were being victorious in battle. They also carried small ceramic vials of Marjoram Essential Oils for medicinal purposes for both internal and external wounds and to combat infection while in battle.

The ancient Greeks also used Marjoram in fragrances, cosmetics and for internal and external medicine, including as a remedy for narcotic poisoning, to stop convulsions, and to treat edema. Roman women also used Marjoram Balm to soften skin and to smooth wrinkles.

According to Roman legend, Venus, the Goddess of Love, gave the plant its scent "to remind mortals of her beauty". A similar legend surrounds Aphrodite, Venus's Greek counterpart, the Greek Goddess of Love, beauty, pleasure, and procreation, who is said to have created Marjoram, where for thousands of years it has grown wild and plentiful on Mount Olympus, home of Zeus, and the pantheon of ancient Greek Gods.

Marjoram, with its rich opulent history, was one of the prized sacred plants of the ancient Egyptians. A native plant of North Africa and the Maghreb, Marjoram has been used in traditional Amazigh and Egyptian culture for thousands of years. It grows wild and in abundance in Tunisia, Algeria and Morocco, where it is known as khezama, carpeting the fields between almond and olive trees.

Marjoram has long been documented for its use throughout history. It was noted in the Ebers Papyrus, an Egyptian medical papyrus of herbal knowledge dating to more than 3,000 years.

In Ayurveda, the Indian Vedic medical system that is one the oldest systems of medicine in the world, dating back 5,000 years, Marjoram Essential Oil was used to support myriad of conditions including sinus congestion, gastrointestinal disorders, dysmenorrhea, migraines, stress, insomnia, hypertension, and more.

In Traditional Chinese Medicine, Marjoram Essential Oil was used to treat a variety of illness, including halitosis, protection of the liver and it was used as diuretic.

The Greek physician Hippocrates (460-370 BCE), known as the "Father of Medicine", documented the positive medicinal effects of Marjoram and it was listed in one of Europe's most recognized guides in medicine, Diorsocrides De Materia (78 BCE). This became the prevailing reference work for herbal treatment for over 1700 years.
What does QDNA® Marjoram Essential Oil do?
Marjoram Essential Oil is highly valued for its soothing calming effect on the nervous system. The benefits are countless, but here are just a few of the most important:
Health
• Supports Circulatory Health
• Promotes Respiratory Health
• Helps overcoming Depression
• Relaxes, quiets and calms the mind
• Clears, uplifts and assist in mental clarity
• Assists soothes and alleviates tired sore muscles
• Marjoram can be used to enhance the flavor of food
• Creates a sense of security through its grounding qualities
Psychological
• Supports and anchors relaxation
• Bolsters and restores the nature of giving
• Encourages contentment and compassion
• Diminishes emotional upsets and outbursts
• Arouses a healthy dose of inner self-nurturing
• Invigorates and instigates each aspect of psychological health
• Promotes security, comfort and balances unbalanced emotions
• Sustains and galvanizes a capacity for inner learning and self-work
• Facilitates the acceptance of deep loss allowing a person to grieve in a healthy manner
• Assists in releasing and calming obsessive thinking, obsessive behavior and negative thoughts
• Minimizes feelings of neediness, while nourishing the place from where the neediness originated from nervousness and stress
Marjoram Essential Oil is available at the QDNA® Store. Shop the full line of QDNA® Essential Oils.
QDNA®, Quantum DNA Acceleration®, Change Your DNA, Instantly Change Your Life.™
To learn more about ways to benefit from Marjoram and other essential oils, read more about Heath, Nutrition and Lifestyle tips at QDNA® What's New, and learn about QDNA® Quantum DNA Acceleration® 100% Pure 'A Grade' Medical Therapeutic Essential Oils, available at the QDNA® Store.
If you would like a complimentary QDNA® Essential Oil Consultation, please email Marina to supplement and optimize your health and wellness.
Copyright© Written by Marina Rose
info@MarinaRoseQDNA.com www.MarinaRoseQDNA.com
PH: 310-358-2991 - 844-400-QDNA - 844-400-7362
Images Via: QDNA®/Photo © Sage/123RF
More Articles
Inspired By QDNA® Share It!
QDNA® STORE
Give the gift of well-being with a QDNA® gift certificate which can be used for any of our Seminars, Programs, Private Sessions or retail products.
shop
PROGRAMS
QDNA® offers, seminars, lectures, self-guided and live programs, to assist in accelerating personal and professional transformation. Join Us!
PROGRAMS
RESOURCES
Explore articles, videos, tips, techniques and other resources to expand your knowledge of QDNA® and other complimentary products and services.
RESOURCES
Marina Rose, QDNA® Founder Activator, Actuator and Advisor™
Marina Rose is an alternative health pioneer who employs cutting edge techniques that sit squarely at the intersection of the most leading edge scientific research and the ancient arts of traditional mind-body-energy medicine. She is the founder and developer of QDNA®, Quantum DNA Acceleration®, a revolutionary new technique for quantum growth in life and business. She offers seminars, programs, lectures, and private sessions in QDNA® that accelerate personal and professional transformation.
Marina has been an alternative healing arts and wellness facilitator for the past twenty-one years and holds certifications in more than twenty-four healing modalities. She is a highly respected facilitator, educator and lecturer in the field, with private practice based in Venice, California. Marina is the author of numerous articles on health and wellness, and is the author of The Magnificent Human Experience: Explorations In Consciousness and The Human Body, a weekly blog dedicated to far ranging topics that bridge the worlds science, health and spirituality.
Marina Rose has clients in 60 countries and all over the United States. She is based in Los Angeles, CA and lectures and practices QDNA® in locations worldwide.
Learn more about QDNA® and explore what it can do for you!
Read Testimonials